I always knew I'd leave Boston one day. I had my sights set on either Paris or New York. But God had other plans for me, and I landed in Fresno. Almost 16 years later, I'm proud to call Fresno home. Whatever you do, do NOT bash Fresno in front of me. And whatever else you do, do NOT tell me there's nothing to do in Fresno, especially for kids.
Below are 65 ideas of things to do with your kids in and near Fresno; some are outdoors and some are indoors to beat the heat. Just click on the name to go directly to their web site. Thanks to my friend Sarah, there are some fun activities to do around the house and yard, too. Several of these ideas would make a fantastic day trip. And this is nowhere near an exhaustive list.
If you've been to any of these places, please comment your reviews! And if you have any ideas to add, please comment those, too. I will update the list for next summer!
Have fun, stay hydrated, be adventurous, and no matter how hot it gets, always remember this: You don't shovel sun! Enjoy!
OUTDOOR ACTIVITIES: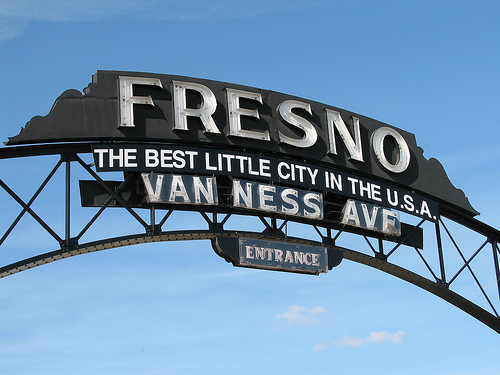 1. Chaffee Zoo (Zoo Camp Adventures)
3. Project Survival's Cat Haven
4. Forestiere Underground Gardens
6. Sugar Pine Railroad Steam Train
7. Amtrak to Superior Dairy (325 N. Douty St., Hanford, CA 93230 (559) 582-0481)
8. Island Waterpark and Wild Water Adventure Park
9. Take a walking tour of Downtown Fresno and visit the Water Tower
10. Take in a Fresno Grizzlies baseball game
11. Visit our many beautiful parks, like Oso de Oro and Woodward Park
13. Clovis Botanical Garden at Dry Creek Park
14. Yosemite National Park, right in our own backyard
17. Organic Pastures Raw Milk Dairy
18. Pick your own fruit at J&K Farley Farms in Kingsburg
19. Gazebo Gardens (food trucks!)
20. Bravo Farms
21. Camping at Wishon Village – Tell Kris and Katie I sent you!
22. You can't beat the Central Valley's fruits and veggies! Find a Farmers Market and support our local farms!
23. Sandals at the Beach Grill
24. Mini-golf at Boomers
25. Fresno Tennis Academy at the Sierra Sport & Racquet Club
26. Can't miss the Fresno Greek Festival, August 25-27 – OPA!
INDOOR ACTIVITIES:
27. Make believe magic at the Children's Museum of the Sierra
28. Fresno Art Museum and the Fresno Art Museum Kids' Programs
29. Bouncing fun at Skywalk and 2Xtreme Arena
31. Bowl a few at Fresno State or AMF Sierra Lanes
32. Patty's Art Party (1898 E Gettysburg Ave, Fresno, (559) 779-0344) or The Artist in Me
34. Visit the beautiful Meux Home in downtown Fresno
35. $1 Kids' Movies at Edward's Theater
36. Ice Skating will keep you cool!
37. Roller Skating
38. See the stars at Fresno State's Downing Planetarium
39. MetalMark Climbing & Fitness
40. Tac-Ops Laser Tag and No Surrender Laser Tag
42. MB2 Raceway (indoor kart racing)
43. Lots of fun for your little monkeys at The Jungle Party House (Sierra Vista Mall)
45. Rich Oliver's Mystery School (dirt bikes)
46. Color Me Mine
47. Blackbeard's Entertainment Center
48. Library – summer reading program & other events
49. Fossil Discovery Center of Madera County – only about an hour away from Fresno
50. Visit Margaret Hudson's studio and shop
51. ImagineU Children's Museum in Visalia
HOME & GARDEN:
52. Sleep in a tent in your house or backyard.
53. Write a book; exchange chapters with other kid authors; collaborate or just get feedback ("the part I liked most / the part I wanted to know more about").
54. Pick veggies and learn how to cook them.
55. Experiment with homemade smoothies; record best recipes so you can do them again.
56. Get together with a family that has games you haven't played yet. Learn them. Teach each other games.
NEW IDEAS for 2017!!
57. Lost Realms Pets – pet store & zoo at Cedar & Nees, zoo costs $4/kids, $6/adults, $5/seniors (kids under 2 free)
58. Armenian Genocide Monument at Fresno State
59. Nelder Grove of Giant Sequoias hiking trails in Oakhurst
60. Crystal Cave Tours in Sequoia National Park
62. Pole Vault Championships in Old Town Clovis
63. Story time at Petunia's Place or A Book Barn
64. Learn about gardening with a tour at Garden of the Sun
65. Whitewater rafting at Kings River Expeditions